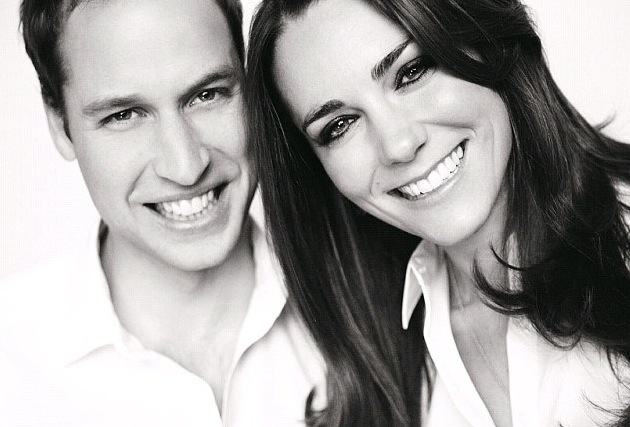 i was one of the "crazies" that woke up at 3am to watch everything that had to do with the royal wedding! i've been planning this morning for weeks now. when i still hadn't fallen asleep by 12:30, i second guessed myself and even turned my alarm off, but quickly knew i'd regret it if i didn't watch live.
i was OBSESSED with the royal family back in my years, the young princes more specifically. i really became interested during princess diana's funeral. back then, i even got up in the middle of the night to watch her funeral live. i was 11! i remember feeling so sorry for the boys after their mom died. i dreamed about them constantly and wanted my parents to adopt them. after i got past those absurd thoughts, i developed quite the crush on prince william.
so here i am today, sitting on my couch with a cup of coffee watching the prince marry his princess. i'm enjoying every detail of it. i'll admit...when i saw the first glimpse of prince william this morning, i teared up and waved and clapped. when i saw kate in her beautiful dress, i was taken back. breathtaking.
their ceremony was classy and traditional as it should be, but also very down to earth in the scripture reading, message and the prayer that they wrote together. i LOVED that her brother's reading of romans 12 wasn't in king james version. i also LOVED that the bishop opened his sermon with this: "every wedding is a royal wedding when we are the subjects of the king of creation." what a powerful message/reminder on covenants for the world to hear!
now i'm debating watching the rest live or heading back to bed for hopefully a couple hours then catching up on the dvr later. for some reason, wednesday night, i got in my head that we should have a big breakfast this morning. i prepared ahead of time a sausage-egg casserole, hashbrown casserole, blueberry muffins and fruit...yum!
this makes me wish we had a monoarchy!